5 Cozy Places To Visit and Activities To Do in Lawton This Winter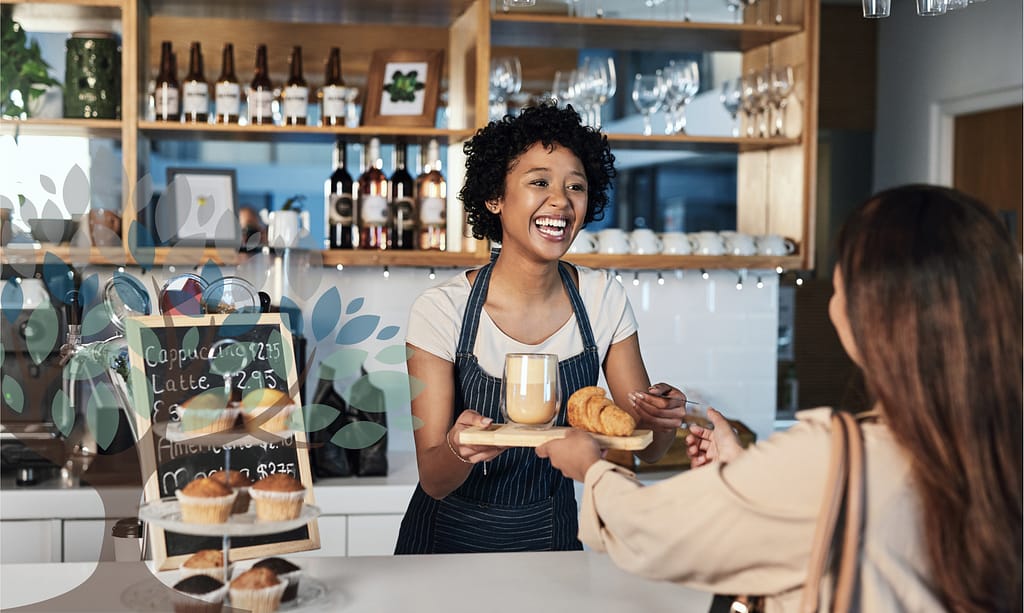 Warm up your winter.
Bundle up, Lawton! It's time to embrace the winter wonderland as our beloved city welcomes this chillier season.
From exciting winter activities that'll have you laughing all the way to cozy corners perfect for relaxing with hot cocoa, Lawton is a winter paradise despite our milder temperatures. And let's not forget about gearing up for those holiday photos. Our local cosmetic dentistry options will ensure your smile is as dazzling as the holiday lights.
Whether you're an outdoor enthusiast or a fireplace lounger, Lawton, Oklahoma, has got you covered. Let's dive into things to do this season with your family and friends.
1. Relax at a local coffee shop, café, or bookstore.
There is nothing quite like the coziness of curling up with a good book and a warm drink on a chilly winter day. Lawton's local coffee shops and cafés offer an oasis of warmth and comfort from the winter cold. Imagine holding a steamy cup of freshly brewed coffee, its rich aroma lingering in the air. The welcoming ambiance, the chatter of fellow patrons, and the delightful array of treats make these spots a home away from home during winter.
But the coziness doesn't end there. Lawton's bookstores are other hidden winter gems. These charming havens offer the perfect opportunity to escape the winter chill and lose yourself in the pages of a captivating novel. The rustle of turning pages, the hushed whispers, and the inviting armchairs all create a tranquil, cozy atmosphere that promises an enchanting journey into another world.
2. Treat yourself to some much-needed self-care to relieve holiday stress.
While full of joy and merriment, the holiday season can bring along its fair share of stress. But don't let the hustle and bustle of the season dim the sparkle of your winter wonderland! Believe in the power of self-care to keep your holiday spirits high and your stress levels low.
Consider a relaxing day at one of our many local spas. Rejuvenating treatments, warming saunas, and therapeutic massages await you, ready to melt away the holiday stress and reenergize your spirit. Yoga and meditation classes are available at local studios as well, offering serene spaces to unwind, breathe, and find your inner peace amid the holiday frenzy.
3. Learn or experience something new at a museum, theater, or gallery.
Our city is a treasure trove of cultural experiences waiting to be explored. Local museums, theaters, and galleries offer a fascinating blend of history, art, and entertainment, making them perfect escapes when the winter chill sets in.
Start with the Museum of the Great Plains, where you can dive into the rich tapestry of the area's history and marvel at Native American artifacts, pioneer exhibits, and interactive displays. Looking for a dose of the creative arts? The Leslie Powell Gallery showcases the work of brilliant artists, offering a kaleidoscope of colors, styles, and themes to get your creative juices flowing.
The Lawton Philharmonic Orchestra, housed in our historic theater, is a must-visit for music lovers. Experience the magic of live orchestral music as you wrap yourself in the warmth of soul-stirring melodies.
4. Stay active with outdoor winter activities like hiking.
Having fun in winter doesn't have to mean staying indoors. In fact, it can be quite the opposite! Thanks to the milder winters, Lawton still offers wonderful places to explore, filled with a range of invigorating outdoor winter activities that will get your heart racing and your cheeks rosy from more than just the cold.
For those who love a good hike, Lawton's winter landscapes provide breathtaking backdrops waiting to be discovered. The Wichita Mountains offer an extra special touch to that exhilarating hike. So forget about traditional notions of coziness. In Lawton, Oklahoma, we redefine cozy as keeping active, embracing the winter chill, and enjoying the spirit of the season in the great outdoors! Bundle up, step outside, and add a dash of adventure to your holiday season!
5. Get a stunning winter smile with cosmetic dentistry in Lawton.
Embrace the holiday season in Lawton, Oklahoma, with a sparkling smile courtesy of our local experts in cosmetic dentistry at Sheppard Family Dental Care. A radiant smile isn't just about aesthetics. It's about feeling good about yourself and boosting your self-confidence. With a little help from our skilled dental team, you can achieve that captivating holiday smile you've always wanted. 
Whether you're considering teeth whitening, veneers, or other treatments, our professionals tailor top-notch care to your individual needs. But there's more to Sheppard Family Dental Care than top-tier dentistry. Our team is also dedicated to providing a relaxing experience. We understand that visiting the dentist can sometimes feel stressful during the hustle and bustle of the holiday season. That's why we go above and beyond to ensure our patients feel comfortable and well cared for.
Book a winter dental appointment or consultation before the rush.
As you venture into the heart of the winter season, don't leave your oral health out in the cold! Take the first step toward achieving your dream smile and enhancing your oral health today. Schedule an oral evaluation and dental cleaning or cosmetic dentistry consultation with Sheppard Family Dental Care today before your holiday schedule gets busier.