Orthodontic Dental Services
Ready for a beautiful, pain-free smile?
Crooked and misaligned teeth have a negative impact on dental health. They make proper oral hygiene difficult to accomplish and can lead to an uneven bite, excessive wear, and jaw pain.
Sheppard Family Dental Care is equipped to provide the most comprehensive range of treatment solutions available today. We offer a wide range of orthodontic solutions, including traditional braces, retainers, and ClearCorrect clear braces. From aligning full arches and problem teeth to preventing and treating oral health problems, our dentists will work with you to make your smile both beautiful and pain-free.
Shaping Your Mouth for a Better Smile
Palatal expanders are orthodontic appliances used to correct a narrow upper jaw and fix discrepancies between the upper and lower arches. These issues typically manifest as crowding or a crossbite. The palatal expander works by applying gentle force to widen the upper jaw and expand the palate. While they are more commonly used in younger children who are still growing, they can also be used in adult patients in select cases.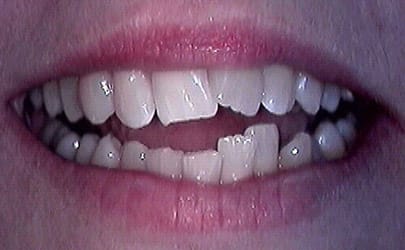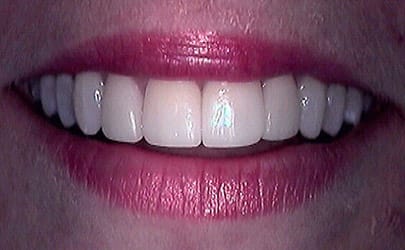 Patient Results
Patient had misaligned teeth and crowding. This was corrected by placing four veneers and crowns.
Visit Smile Gallery
Dental Support After Premature Tooth Loss
If you or your child loses a tooth prematurely, we can place a dental appliance called a space maintainer to hold the gap open for the permanent replacement tooth. Space maintainers are made of metal or plastic and may be fixed (cemented) or removable depending on the patient's needs.
Our Orthodontic Dental Services Can
Align Problem Teeth
for Aesthetically
Pleasing Results
Correct Common
Dental Challenges
Comfortably
Give You a Smile
You Are Proud
to Show Off
Straightening Your Smile Discreetly
At Sheppard Family Dental Care, we offer ClearCorrect clear braces so you can straighten your teeth practically in secret. They work like traditional metal braces but are much more comfortable and attractive, making them a perfect solution for adults who need orthodontic treatment. ClearCorrect is a clear, simple alternative to traditional braces. This innovative treatment consists of a series of clear, removable aligners that gradually straightens your teeth as you wear them. In most cases, people don't even know you're receiving treatment, since your aligners are practically invisible. For more information about ClearCorrect and what it can do for your smile, schedule an evaluation today!
Maintaining Your New Smile
Retainers stabilize the work that braces have done, ensuring that your teeth will remain in their new position. At Sheppard Family Dental Care, we customize the following types of dental retainers for you based on your needs and goals:
Fixed retainers: A fixed retainer, or bonded wire, stays in your mouth forever. As you age and your facial muscles tighten, it protects your teeth from unwanted movement.
Traditional retainers: A traditional retainer such as a Hawley style retainer is a combination of wire and plastic and is removable.
Clear, removable retainers: These removable plastic retainers are virtually invisible and are slender enough to hold teeth in position without affecting your speech.
Your dentist will work with you to determine the retainer solution that best fits your lifestyle.
Let's get to work on your smile!
At Sheppard Family Dental Care, our goal is to provide you with optimal results in a comfortable, caring environment. Feel free to contact our office to schedule an initial evaluation.