7 Tips for Finding the Best, State-of-the-art Family Dentist in Lawton, OK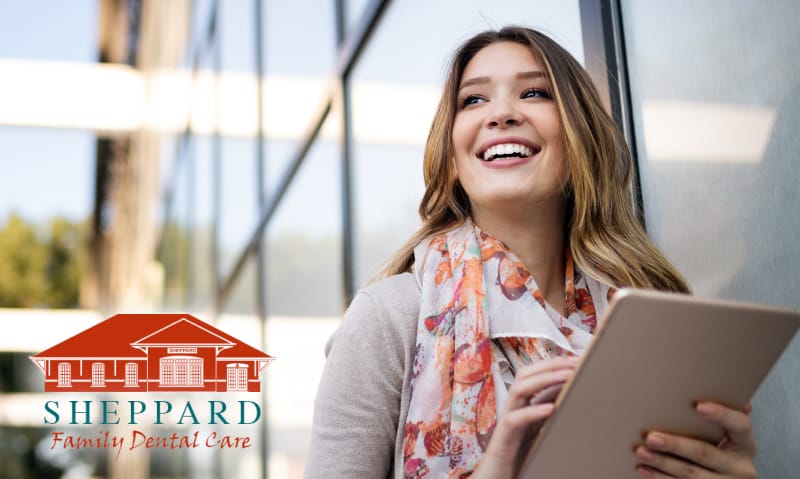 When it comes to finding quality health and dental care, there are many things to consider. And, what's important to one patient might not be as important to another. Of course, you want to find a dentist who is patient, friendly, highly skilled, and qualified. You also want to make sure that the dentist you select works out of a high-quality facility with the latest in dental technology.
But aside from all of that, how do you go about finding the best state-of-the-art dental practice for you and your family? Don't worry. We've put together a list of tips to make your search for the best dentist in Lawton, OK, or wherever you are located, just a tad bit easier.
How to find the best dentist in Lawton, Oklahoma for you and your family.
We know that finding a state-of-the-art family dental practice is a personal decision. But we often find that people don't know where to start or how to determine what is important when it comes to finding that perfect dentist. So, if you are looking for the best dentist in Lawton for you and your family, we have some tips for your consideration.
1. Make a Checklist
It may seem obvious, but start by making a mental (or physical) checklist of what is important to you and your family. One of the top things on that list will likely be satisfaction and exceptional results. Consider, too, that you will likely want a clean, prompt, friendly dentist who is caring and makes you comfortable. And if you have kids, you probably want one who is experienced in working with young children and can demonstrate an exceptional level of patience and kindness.
2. Convenience
We're all busy these days, and it seems that we have more on our plates than we have time to get everything done. Convenience should be a consideration when seeking out the best dentist in Lawton; For example, do you want a location closer to your home or work? What hours of operation work best for your schedule? Do you want a general dentist who is trained in orthodontics, periodontics, endodontics, too, so that you don't have to visit with multiple specialists? The patients at Sheppard Family Dental Care have benefited from this variety of specialties, because not only does it save them time, it allows one dentist to have a more holistic view of all of their dental needs.
3. Scheduling Options
While it's important to seek out a dental practice with hours that work for your needs, it's also important to consider the process of making appointments too. More and more patients are demanding online scheduling, so does the practice you're considering accommodate your desire to book your appointment online? What if you want to schedule over the phone? Seek out a dentist who makes it easy for you based on your preferences.
4. Seek Out Recommendations
When looking for the best dentist in Lawton, OK, ask for references and recommendations from family and friends. You can also ask around at your local pharmacy, do an online search, or go to a reputable site like the American Dental Association and use their Find a Dentist tool. Once you have a preliminary list of a few dentists, be sure to check out the Facebook page for each. Do a search on Google too. We're proud to say that Sheppard Family Dental Care has a 5-star rating on Google, with patients often citing us for our patience and excellent communication.
5. Training, Certifications, and Technology
The training and certifications obtained by your dentist might be an important consideration for you as well. The dentists at Sheppard Family Dental Care have taken various continuing education courses concentrating on orthodontics, fixed restorative procedures, and even prosthodontics. This means that you can receive the dental care you need all in one place. Ask about dental technology, too, that can help make you more comfortable in the dental chair.
6. Face-to-face Consultations
Once you are close to making your final decision, schedule a face-to-face consultation or drop in at the practice to check it out for yourself. You'll want a dental home for your family and will want to know you have made the right decision not only for today, but for the future as well. The dentists at Lawton family dentistry welcome your visit and will always make time to answer your questions and help you make the best decision for you and your family.
7. Financing Options
We understand that not everyone has dental insurance and may prefer a fee-for-service option. Or, you may have an indemnity insurance plan where your insurance company pays a predetermined percentage for the dental service and you pay the rest. Whichever way you want to pay, make sure your chosen dentist makes it easy. Our approach to dental financing, fee-for-service, and indemnity insurance plans is just one of the many reasons our patients think of us as the best dentist in Lawton.
Ready to make your decision? Give the best dentist in Lawton, OK, a call today.
If you are ready to make a decision, you have made your decision, or you have some questions, we welcome you to give us a call today. You can easily email us or call us directly—we'll be glad to help you schedule your appointment. We look forward to becoming your family dentist in Lawton, OK.