What Are Implant-supported Dentures and Who Needs Them?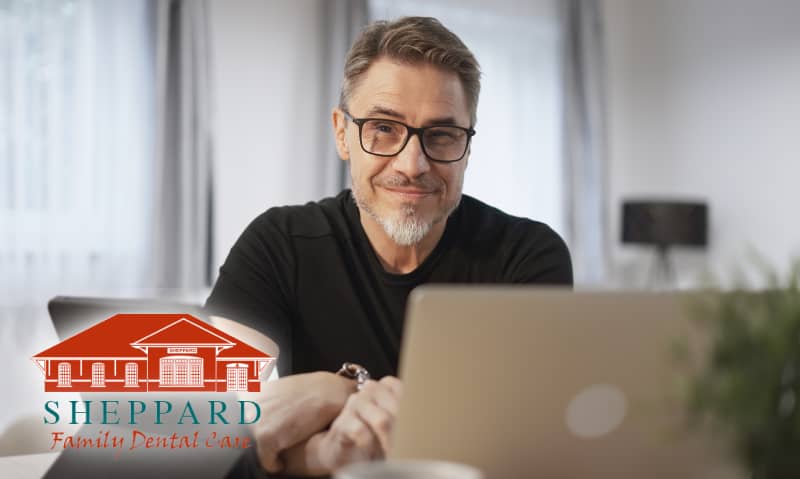 There are more treatment options available than ever before for individuals with missing teeth. A variety of affordable dentures and implants can help restore the appearance and function of your smile, and implant-supported dentures are one of the best choices for many cases.
But what are implant-supported (also referred to as implant-retained) dentures? They're similar in some ways to traditional dentures, providing a replacement for individuals who are missing all of their teeth. However, these dentures are supported by dental implants, which means they offer improved strength and a range of additional benefits.
Who are implant-supported dentures right for?
The best way to find out which affordable dentures and implants could be right for your needs is to talk to your dentist. Every case is unique, so you'll need expert advice to make the right choice. However, there are a few key points that you should consider.
The first is that implant-retained dentures are a type of full arch replacement. This means that they replace an entire row of teeth, so they're best for patients missing all or most of their teeth. If a few natural teeth remain, it is often in the patient's best interest to have them extracted to allow for implant-retained dentures.
Implant-retained dentures use dental implants for support. These are posts that are embedded in the jaw bone to create a very strong foundation. However, the jaw bone must be healthy for the dental implant placement to be successful.
Patients who have experienced jaw bone deterioration after years of traditional denture use may require bone graft surgery to augment the jaw bone before dental implant placement. Some patients have jaw bones that are naturally too small to support implants and could also require bone grafts.
A variety of conditions can affect a patient's candidacy for dental implants. Osteoporosis and other conditions that weaken bone are prime examples. Other chronic illnesses that affect the ability to heal after surgery can also be an issue.
Every case is unique, so reaching out to your dentist is the best way to find out whether you can receive dental implants.
The Differences Between Traditional and Implant-supported Dentures
Implant-supported dentures differ from traditional dentures in a few important ways. Both comprise full arches of replacement teeth, but implant-supported dentures are firmly attached to dental implants, while traditional dentures sit on the gums.
Because implant-supported dentures are attached solidly to dental implants, you won't have to remove them to go to sleep. You also won't have to worry about denture adhesive, as they are fixed firmly in place.
Getting implant-supported dentures requires dental implant placement surgery. Traditional dentures can be prepared more quickly, as there is no surgery required.
Getting Your Implant-supported Dentures
Before deciding on implant-supported dentures, you'll discuss your options with your dentist. Not everyone is a candidate for dental implant surgery, and there could be other restorative procedures that could better serve your individual needs.
Implant-support dentures rely on two to six dental implants per arch. Your dentist will carefully plan the placement of your implants based on X-rays and other 3D imaging techniques. These scans will also determine whether you may require bone grafts to support implants.
While implant placement is more invasive than most dental procedures, it is a relatively straightforward surgery. Incisions are made in the gums to expose the bone, and the dental implants are placed using their screw-like bases.
It will take around four months for the dental implants to integrate with the surrounding bone tissue. However, your initial recovery will only take a few days, and the area will typically be fully healed within two weeks.
The Main Benefits of Implant-supported Dentures
Implant-supported dentures let you eat and speak more naturally. The implants allow for increased bite strength compared to traditional dentures. They also have a strong foundation, so there is no fear of the dentures slipping. Additionally, you can avoid the potential irritation caused by dentures rubbing against your gums.
Implant-retained dentures also provide better long-term oral health outcomes. Without natural teeth, patients can experience jaw bone deterioration. Dental implants stimulate the jaw bone similar to the way your natural tooth root does, signaling your body to maintain bone density, and greatly reducing any deterioration over time.
Many patients also experience a boost in self-confidence with implant-supported dentures. Eating, speaking, smiling, and caring for your implant-supported dentures are all much more natural, and you don't have to worry about dentures slipping in social situations.
Find out whether implant-supported dentures are right for you.
If you would like to discover whether affordable dentures and implants are the best options for restoring your smile, an experienced dentist can determine the right treatment for you.
The friendly and knowledgeable team at Sheppard Family Dental Care offers affordable, top-quality Lawton dental implants and restorative dentistry. We'll create a treatment plan that works for you so that you can enjoy a full smile once again. Contact our office today to get started.